Gu Replacement airbox $600.00inc

Our GU replacement airbox is made from aluminium and powdercoated in a black textured finish.
The airbox fits where the standard airbox is located , usining the same bolting method, meaning you can still run a dual battery setup.
Included with the airbox is a BMC BA GT falcon airfilter (pictured) hose and minitap for drain and also a fitting instruction sheet.
PLEASE SPECIFY IF YOU HAVE A 3.0 WITH A MAF SENSOR ON THE INTAKE.

Purchase a snorkel with your airbox and get $100 off the package making the GQ's $450 and the GU's $550.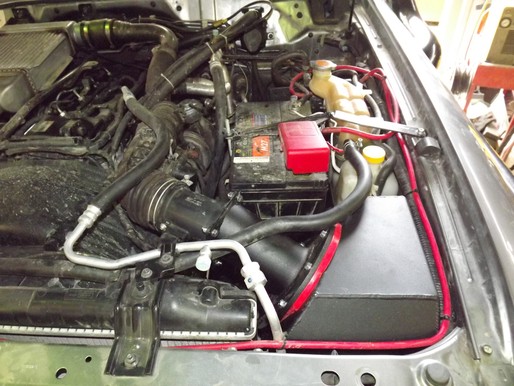 The BMC air filters performs great as you can see in the pictures below.
This filter was taken out of mills GU that was driven around in convoy from spectator point to spectator point at cliffhanger 2013 in the red dust of cobar.
As you can see its caked thick on the outside and still clean where it counts.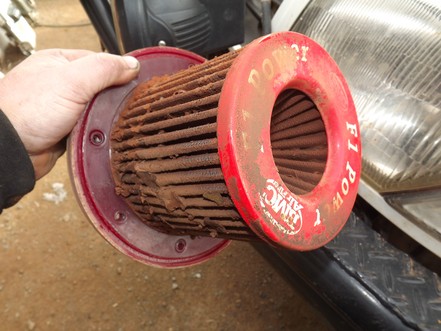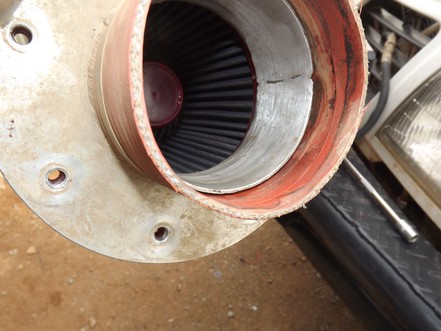 Millweld is now offering a aluminium airbox for the GQ, like the gu airbox it comes with a BMC airfilter. the inlet and outlet are both 4" unless specified different by customer the GQ airbox is $500 or if you buy a snorkel / airbox package we take $100 off the combined price.
this airbox does not fit with a dual battery setup.